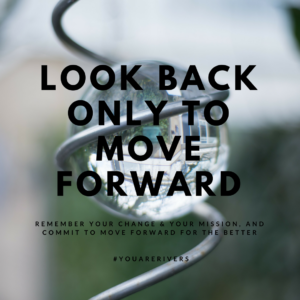 REFLECTING ON THE PAST – TO CHANGE OUR MIND ABOUT THE FUTURE
Reflect on your past in order to make quality decisions regarding your direction.
Look back only to move forward.
It is not where you actually are, rather, remember to keep in remembrance your change, your mission, and to commit to move forward and progress.
Change your mind and you change your trajectory